<![if !vml]>

<![endif]>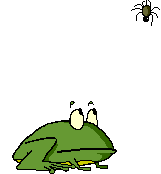 Springfield's 2012 4th of July Schedule of Events
Celebration t-shirts available in advance for $10 at Springfield Businesses!!!!
Tuesday, July 3rd
Bull-O-Rama
Located: Springfield Rodeo Grounds, 3 miles west of Springfield on old Hwy 37
Mutton Bustin starts at 6:30 p.m. ~ This is a first come, first serve basis so come early to register.
Territorial Professional Bull Riding - $2,000 added purse -
For local information - Call Jack Coleman - 605-369-2309
~also~
GOTCHA COVER'D BAND
playing at Springfield's Street Dance
Tuesday, July 3 from 9 p.m. - 1 a.m.
Main Street- Springfield
Wednesday, July 4th
FIRECRACKER 5K RUN-WALK
1-MILE RUN - WALK
HALF MILE YOUTH RACE
WEDNESDAY, JULY 4TH
REGISTER ONLINE AT www.allsportscentral.com
or 8 to 8:45 a.m. at Club Fit
Co-Ed Volleyball, Horseshoe and Bean Bag Tournaments
Wednesday, July 4th
College Memorial Park - registration begins at 10:30 a.m.
Food & Beverage Concessions - No Coolers
Traveling Trophies - 75% payouts to winning teams
For more information contact Niki Wynia 605-695-1683
43rd Annual July 4th Celebration at the Marina at 5 p.m.
Food Vendors - Games for all ages
Speed Pitch (prizzes to fastest pitchers)
Hair & Tattoo Parlor Booth
Face Painting Booth
Live Music by John & Susan McNeill
FROG JUMP AT 8 P.M.
SPRINGFIELD'S FAMOUS FIREWORKS DISPLAY AT DUSK
YOU WONT WANT TO MISS IT!!!!!!
Sponsored by Springfield Chamber of Commerce
Any questions you may call Jenn Knoll at 369-5417 or Ashlea Pruss at 369-2309.
Have a Safe & Happy 4th of July!!!!