The Springfield City Council meets at 6:30 p.m. the first Monday of each month at the Community Services Center, 605 8th Street.

The City Finance Office is open Monday through Friday, 8 a.m. until 5 p.m. The City Finance Phone Number is 605-369-2309.

The Evelyn Lang Library is open: Monday, Tuesday, & Wednesday from 4 pm-5 pm. Thursdays from 11 am-12 pm & 6:30p.m.-8:30p.m. and Saturdays from 11:00a.m.-2:00p.m. There are so many great books to choose from! There are DVD's, VHS movies, Internet and much more to offer at the Evelyn Lang Library!! Or just stop in and say Hi to Tammy or Ruth, and on Thursday mornings Liz!!! Any other information you may call 369-2299.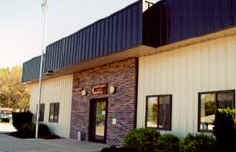 Community Services Center
605 8th St.