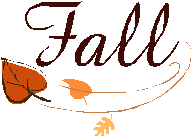 HIGH STAKES BINGO!!!!!!!
Saturday, November 2, 2013 7:00 p.m. at the Springfield Community Center
Sponsored by Springfield Chamber of Commerce & Bon Homme Lions Club
Eric Tyzc - MC
Free Popcorn - Cash Bar
$20 donation includes admittance for 2 with 2 Bingo Cards
14 Bingo Games of $50+ as prize
15th Game is Blackout for $500
Support our Local Food Pantry by bringing in non-perishable food items and receive up to 5 FREE soft cards!!!!
COSTUME CONTEST ****** PRIZES AWARDED TO TOP 3 COSTUMES
Cemetery Board Meeting Thursday
Springfield Cemetery Board will hold a meeting Thursday, October 24 at 7 p.m. at the UCC Church.
Leadership Springfield Sessions to Begin
Do you want to enhance your leadership skills? Then plan to attend "Leadership Springfield" presented by Black Hills State University. Effective leaders recognize the necessity of ongoing training and skills development required to meet the demands and challenges of today's workplace. Over the course of 3 sessions, Leadership Springfield participants will learn new concepts and styles of management while having the opportunity to network with other professionals within the community. Upon conclusion, individuals will be awarded a certificate of completion. Session topic include workplace communication, workplace professionalism, team building/leadership, conflict resolution, conflict negotiation and management skill building. Cost of the 3 session dates is $295.00. Session dates are Fridays, October 25, November 15 and 22 from 10 a.m. to 2 p.m. at the Springfield Elementary School, 1008 Walnut Street. Lunch on your own. Register by October 18, by contacting: Chauntel Wright, M.P.A, admissions representative, Black Hills State University, office location at RTEC, Yankton, Chauntel.Wright@bhsu.edu or phone 605-668-5700.
Soup Supper at SALC Friday
Springfield Assisted Living Center will hold a soup supper featuring 5 different types of soup, pork loin sandwiches and assorted desserts Friday, October 25 from 6-8 p.m. Free will donation. They will also hold a craft and bake sale that evening. Proceeds will go to the resident activity fund.
Parent-Teacher Conferences Set October 28 and November 1
Parent-Teacher Conferences will be held with a few changes made from past years. There is a 2:30 p.m. dismissal Monday October 28 with conferences starting at 3 p.m. and ending at 8:30 p.m. that night. November 1 conferences are from 8 a.m. to noon. A notice of your conference time will be sent home with your child in the near future.
Real Estate Taxes Due OCTOBER 31!!!!