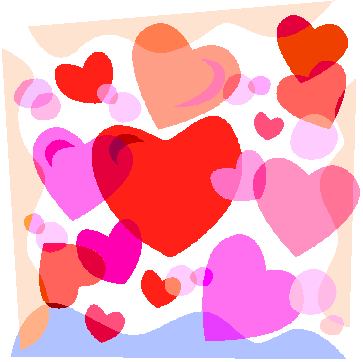 "Hug A Vet" Fundraiser Sunday
Springfield Veteran's Memorial committee will hold a "Hug A Vet" soup and breads fundraiser Sunday, February 9 at the Springfield Community Center. Servings start at 10:20 a.m. and continues until 1:30 p.m. On the menu are potato-ham and chicken noodle soup, assorted home-baked breads and homemade desserts as well as juice and coffee. You are also welcome to bring veteran photos to the event to be scanned and posted on the Veteran's Memorial Facebook Page and also for possible inclusion in the memorial book.
Interested in Becoming an EMT?
The Springfield Ambulance Department would like to set up a class for those who are interested in becoming an Emergency Medical Technician and joining the Department. For those interested please contact Ashlea Pruss at 605-661-3935 or 605-369-2309 for more information by February 24.
Legion Scholarships Available
A scholarship fund has been established by Dwight Wood Post #132 in memory of Ray "Bud" Smith, a US Air Force Veteran of World War II, a member of the United Church of Christ, and a long time Springfield area resident, for deserving High School seniors or beginning second year Vo-Tech, College or University students. Two five hundred dollar scholarships will be awarded annually to deserving High School Seniors and/or undergraduate students whose ancestor's home residence was in the Bon Homme County.
To be eligible the students must be descendents of living or deceased members of Dwight Wood Post #132 of Springfield SD. The scholarship awards will be for one year educational terms. Applications must be returned to the American Legion Scholarship Committee of Dwight Wood Post #132 prior to April 15. Applicants must identify a specific education goal. Payments of the scholarship will be made directly to the school of your choice. Two letters of recommendation, a transcript of high school grades, an ACT score and a personal resume must be attatched to the completed application forms. All applications become the property of the Dwight Wood Post #132 selection committee and will not be returned to the applicant. If no decendents of a Dwight Wood Post #132 member is available, the scholarship may be awarded to a descendent of anothers American Legion Post member in Bon Homme County. The Dwight Wood Post #132 application committee will inform the selected applicants and all other applicants of their decision between May 1 and May 15. Completed applications are to be mailed or handed to Amy Vanderlei 40908 312th St, Springfield SD 57062.
Soup Supper @ Emmanuel Reformed Church
Wednesday, Feb. 12 from 5-7:30 p.m. in the church basement (elevator available). They will be serving soup, sandwiches and desserts. Freewill offering will be taken to support the missions of the church.